4FATHERS Journal
4FATHERS Journal, Issue 04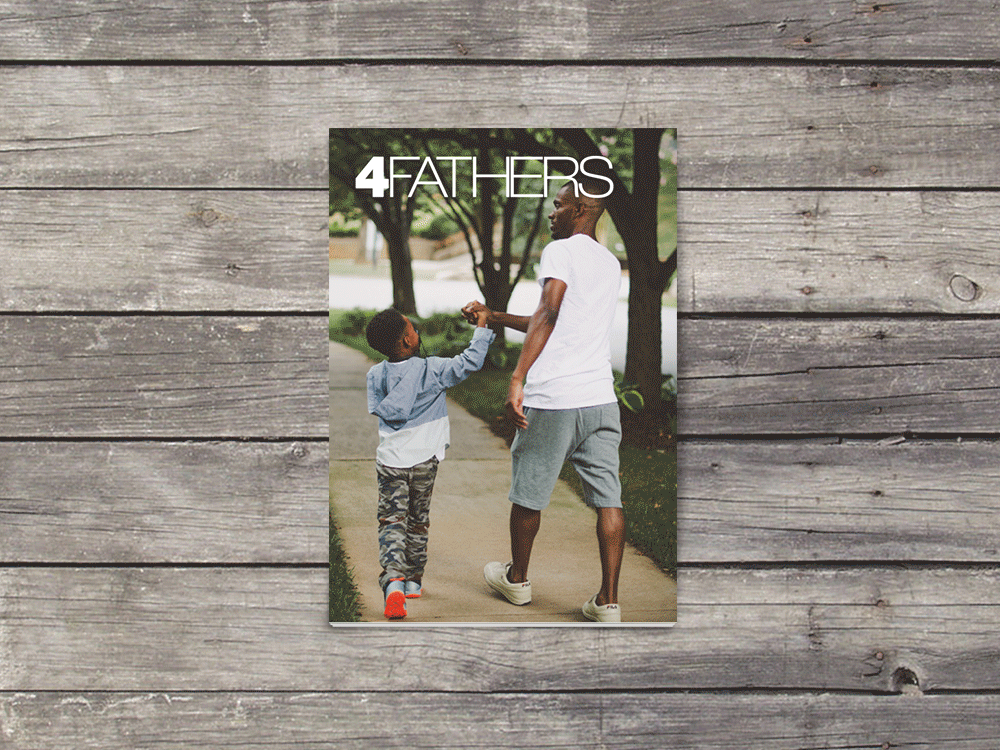 … is a statement that formulates, affirms, and perpetuates the stories we tell ourselves — stories about who we are, who we can be, what we can do, and what we can create.
4FATHERS Journal is a print and digital publication oriented around fatherhood, photography, history, art & design. 4FATHERS goal of giving today's father a voice through its publication is achieved with each issue delivered.
I am committed to donating $1 from each copy of 4FATHERS sold to Children of Promise, NYC. Donations will help the organization deliver programs that build brighter futures for children impacted by parental incarceration.
Would you like a printed copy? Looking to carry the journal at your store? Visit Shop | Wholesale Request
CONTRIBUTORS
Kelley Raye (front cover)
Photographer
"I knew that the memories would always be there,
and photos would help me unlock them whenever
I wanted."
www.kelleyraye.com
Barry "Frank B" Duperon (back cover)
Artist
His work showcases the tribal mask of different
meanings from different regions of Africa
with a fusion of "African American"influence.
www.frankb.bigcartel.com